State Bank of India Special

We are pleased to give some Important Questions for those participants who have attended our regular programme and are our Correspondence Members. Material can be taken after clicking the below links and entering password which is given to you in the classroom. Distance EDU member can take their password by making a call in CTDI office. The password is applicable in capital letters and without any space for all below links:
SBI-AGRICULTURE-QUEST-01
SBI-DEPOSIT-QUEST-02
SBI-HOME LOANS-QUEST-03
SBI-SME PRODUCTS QUEST-04
SBI-TECHNOLOGY QUEST-05
SBI-ORGANISATIONAL STRUCTURE
SBI-CURRENCY CHEST
OTHER PRODUCTS
GENERAL KNOWLEDGE
ESSAY-CROSS SELLING
ESSAY-PM AWAS YOJANA
DIGITAL BANKING QUESTIONS
RECOLLECTED QUESTIONS FILE 13
RECOLLECTED QUESTIONS FILE 14
RECOLLECTED QUESTIONS FILE 15
RECOLLECTED QUESTIONS FILE 16
RECOLLECTED QUESTIONS FILE 17
RECOLLECTED QUESTIONS FILE 18
SBI GOVT. BUSINESS & MISCELLANEOUS QUESTIONS
BCSBI QUESTIONS
KYC GUIDELINES
Method For Downloading

Step No. 1: When you will click on the link, following options will appear based on your browser. You have to Save the file in your Computer.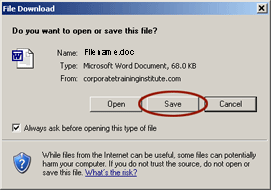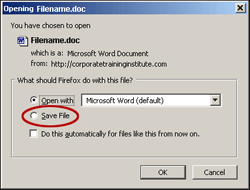 Step No. 2: Download all the above links one by one in your computer. After downloading you can open the file with password.

For any clarification you can make a call in CTDI office 0172 - 6050057-58.